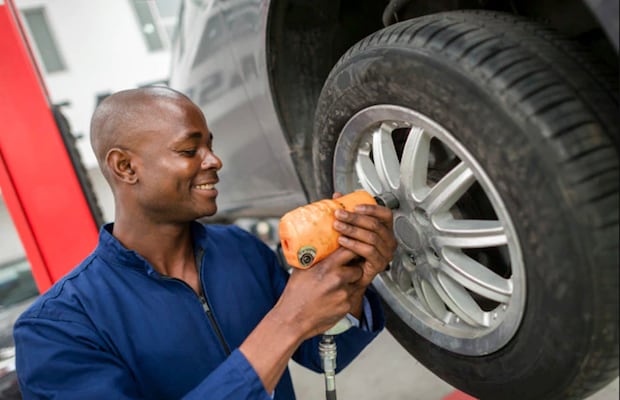 Are you looking for a full-service auto repair shop in Elgin, IL that will help you keep your Ford car, truck, or SUV in showroom shape? From bodywork to transmission repair, the factory-certified technicians at Hopkins Ford have the expertise needed to take care of your pride and joy for years to come. If you have any questions for the experts at our Ford service center in Elgin, IL, please call us at (877) 962-2311 or contact us online.
Routine Maintenance
If you want to be sure your Ford car, truck, or SUV stays on the road for as long as possible, then you'll need to have it maintained by our factory-certified service professionals at Hopkins Ford. Oil changes, tire rotation, brake repairs and more are all part of the routine maintenance you will need performed on your Ford. These preventative repairs occur at various intervals, so be sure to check your owner's manual to ensure you're up-to-date with your maintenance schedule.
Do You Need to Make a Service Appointment?
Are you ready to make an appointment with the highly-trained service specialists at Hopkins Ford? Schedule a service at our auto service shop in Elgin, IL by calling us at (877) 962-2311 or by using our convenient online form. We look forward to taking care of you Ford car, crossover, or SUV for years to come!