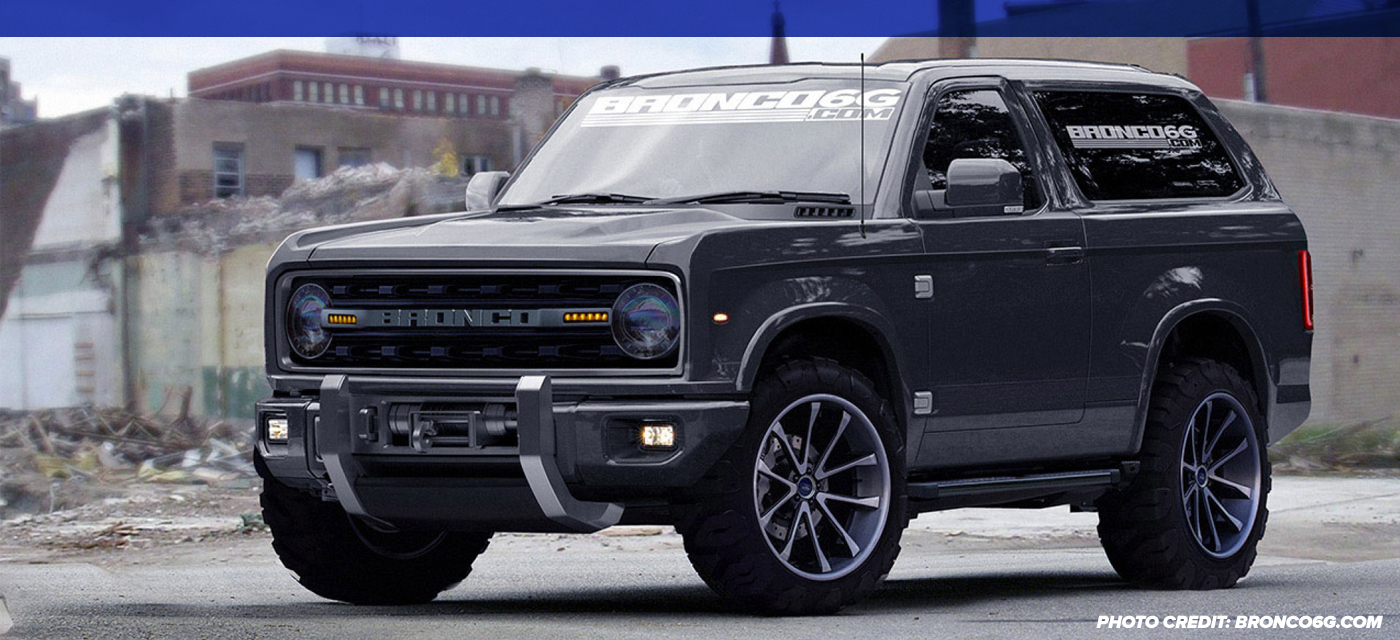 New 2020 Ford Bronco Release Date in Elgin, IL, Close to Schaumburg and Bartlett
The 2020 Ford Bronco release date will be here soon. Contact Hopkins Ford of Elgin in Illinois - close to Schaumburg, Bartlett, Streamwood, South Elgin, Dundee, and Hanover - for all the latest information. We know you've been eagerly anticipating the arrival of the brand-new 2020 Ford Bronco because we're just as excited. This commanding SUV was an icon of the off-road, adventurous lifestyle for thirty impressive years and will be back soon to recover that title.
What We Currently Know About the New 2020 Ford Bronco
As of right now, Ford hasn't released many specific details about the new 2020 Ford Bronco. We know that it will be a mid-size SUV equipped with smart technology and a bold new look. Just like its predecessor, it's a 4x4 utility vehicle that's manufactured with off-road excursions in mind, meaning it'll stay true to its rugged roots.
To put it frankly, most of the other information we've heard about this capable SUV is speculation. That said, it's more than possible that some of the details floating around online could be accurate, so let's break down what may be coming when the new 2020 Ford Bronco arrives.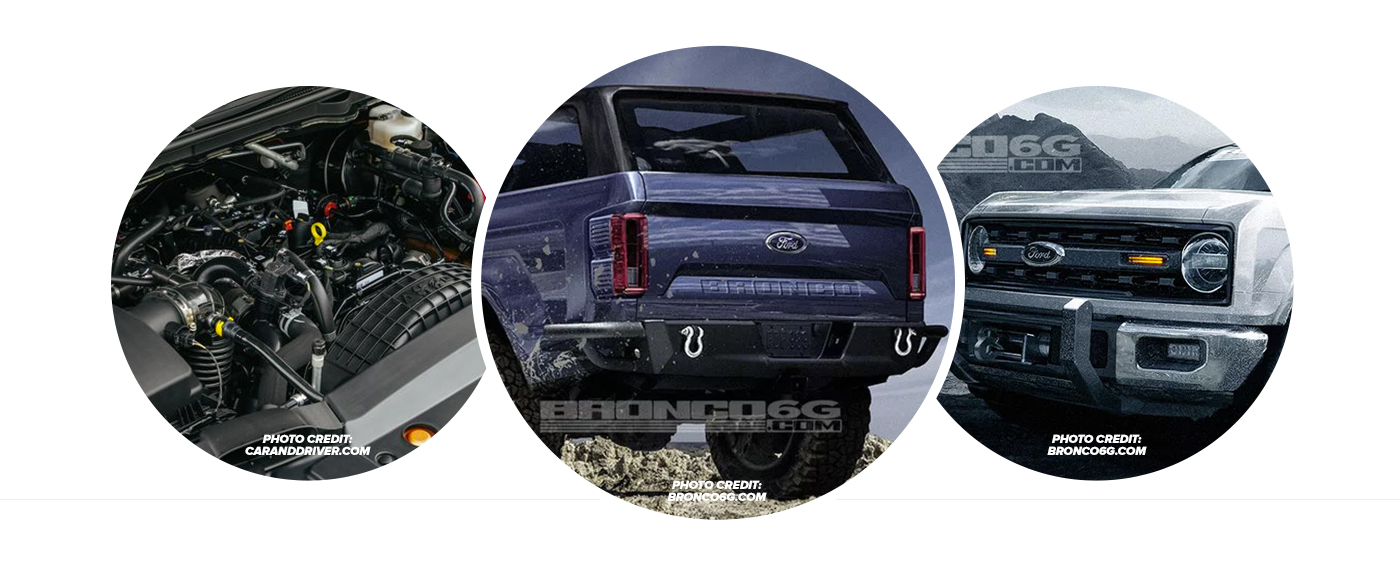 You might have noticed that restored Ford Broncos are popping up all over the place with price tags topping the $80,000 mark. Some of these restored vehicles have been upgraded with features like a Coyote 5.0 fuel-injected engine or a 4R70 electronic shift overdrive transmission and are coming in with a sticker price over $200,000. Thankfully, that doesn't appear to be the case with the new 2020 Ford Bronco. From our understanding, the base price looks like it'll be somewhere in the neighborhood of $30K.
New 2020 Ford Bronco Powertrain
One of the most important questions about the new 2020 Ford Bronco is what it's running on. Sources at Jalopnik believe it will come equipped with a 2.7L EcoBoost V6 engine and 7-speed manual transmission, which is thanks to a Ford and Getrag partnership. This is a good move by Ford, as it means that the Bronco will be a direct competitor with the Jeep Wrangler. Like the Wrangler, it appears that the Bronco will have options for both a 4-cylinder and 6-cylinder engine.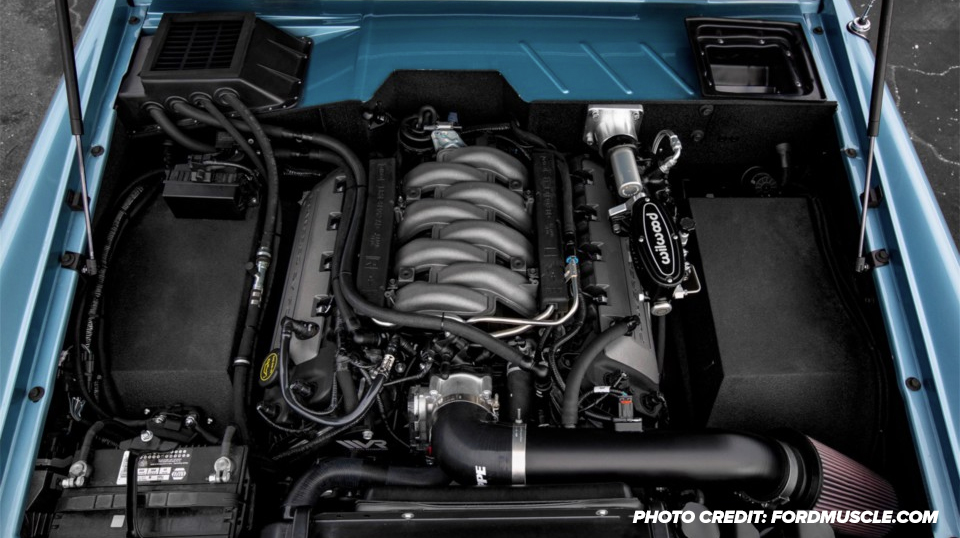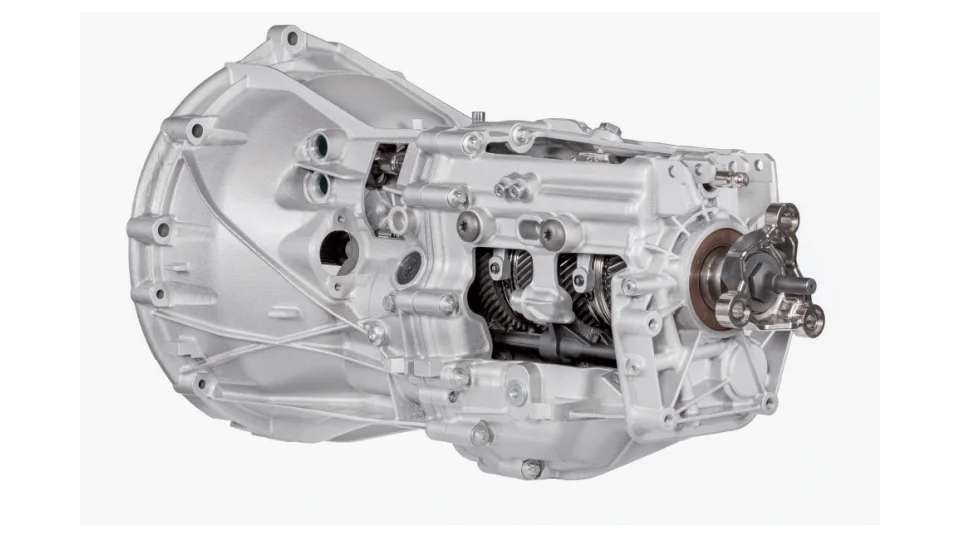 The new 2020 Ford Bronco is set to share a platform with the 2019 Ford Ranger, meaning your other engine choice is likely to be a 2.3L 4-cylinder with 270 horsepower and 310 lb.-ft. of torque, while the V6 will probably put out about 400 lb.-ft. of torque instead.
On top of all this, we believe the new 2020 Ford Bronco will give you the option of either a 2-door or 4-door setup. This makes it appealing to both families and singles who want to hit the roads less travelled for an exciting adventure.
What to Expect Next from the New 2020 Ford Bronco
Ford is working hard to get the new 2020 Ford Bronco right. That means it may take more time than we'd all prefer, but it's important to nail all of the major and minor details so it truly lives up to its legendary history.
The new 2020 Ford Bronco release date should arrive sometime in spring 2020. We'll keep you posted on all the latest details, and you can always call or visit Hopkins Ford of Elgin at 1045 E Chicago Street, Elgin, IL 60120 for more information. You'll soon be driving home in the new 2020 Ford Bronco you've been dreaming about!